Do you wish to put your business on the Instagram map? Are you on a hunt for creative ideas that can help supercharge the popularity of your posts? Read on to discover how you can use Instagram to earn people's trust and make them buy your stuff.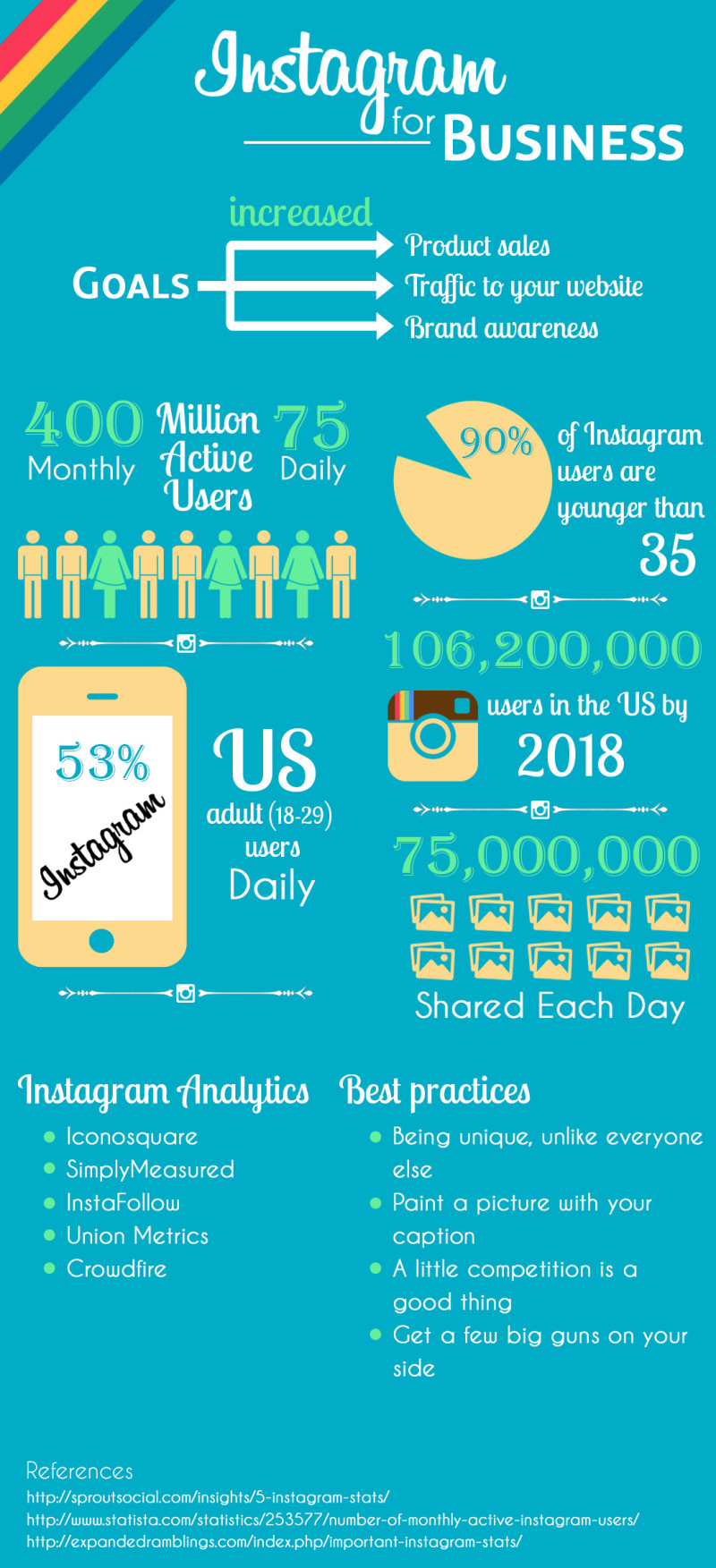 Ways to create compelling posts for your business
Showcase your products/services
Products
Buyers love to do some window shopping before ordering a product. Post photos of your best collection and, if you wish to go a step further, share images of your lesser known or low-priced products and ask questions that make them to respond. You need to follow the best practices of using Instagram for businesses here.
Services
If you are offering a service, here are some examples. Bloggers can share featured images of their best articles (with links) and fitness experts can post images of their workout equipment – something related to calorie burning could work –and say in a few words how that could help users to lose weight fast and easy.
Demonstrate how your products are made
People love to learn how good products are made. Showing potential buyers how your products are manufactured is a smart way to smash their doubts about the quality of your items and convince them to pull out their credit cards almost immediately.
For example, if you are into running a pizza outlet, post a collage of images showing how the pizza is made from start to finish.
Post behind-the-scenes photos
Everyone trusts a known person than a stranger. One easy way to get people familiarize with your business is to post photos of your team that is doing all the good work backstage. Most businesses see this as a cost-free equivalent to filming a commercial or doing a photo shoot. Yet, this technique gets the job done. If you have a beautiful office set up, feel free to share some nice photos of your working place as well.
Show your target audience how your products can help them
Increase the demand for your products by showing potential buyers how your products can make a positive difference in their lives. For example, if you are selling beauty products,use them on your face and post 'before and after' pictures showing people how it has worked and how it will work for them as well. If you already have loyal customers in your local area, then request them to post their pictures showing how your products look like in different faces – that should speak volumes about your product. This is one smart way to get user-generated content – plus you even get the benefits of work of mouth marketing.
Try these methods, and you will be delighted to see a lot of new followers on your instagram account – and loyal customers as well. Good luck!
This is a guest post. Please contact us if you are interested in guest posting on www.atozmarketing.eu