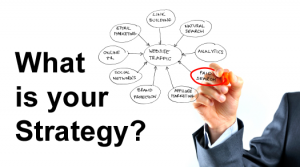 Hi, my name is Sanne Wesselman. I started A tot Z Marketing (no, that's not a spelling mistake but just the Dutch spelling of A to Z Marketing) in The Netherlands in 2010.
Because of my degree in International Management & Organization and my love for traveling I have lived and worked all over the world. By now I have a broad international network and a thorough understanding of what it takes to make a business succeed in today's globalized world.
For A to Z Marketing I work with a number of talented IT-specialists, web designers, graphic designers and international printing companies. This network and my more than 10 years of experience in marketing allow me to offer high quality all-round marketing solutions for
competitive prices.
Feel free to contact me with any questions you might have!
A to Z Marketing is a trade mark of A tot Z Marketing, registered in The Netherlands under business registration number 273.80.828